shop now
Complete line of water structuring and energising units creating spring like water nature's way.
PERSONAL HARMONIZER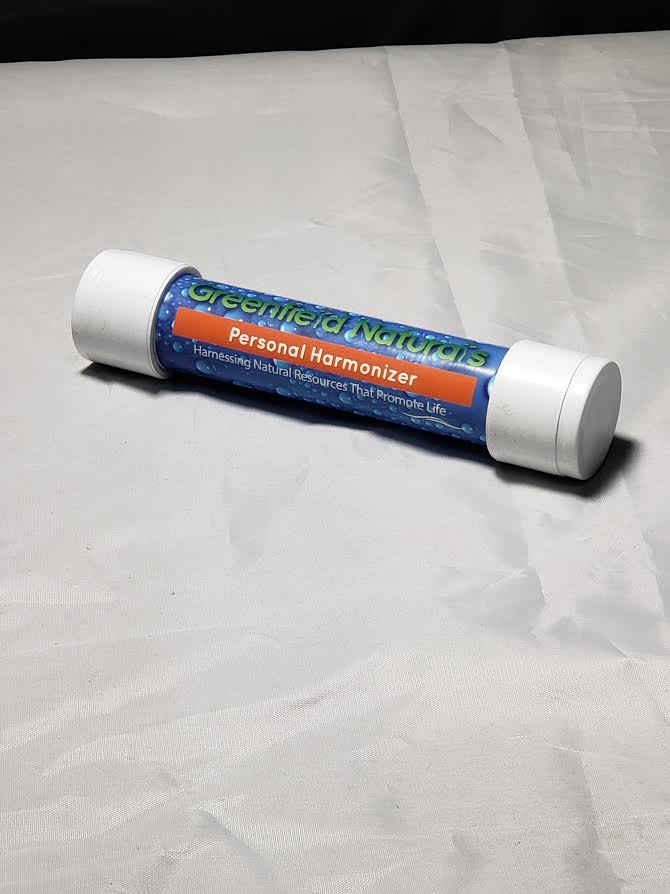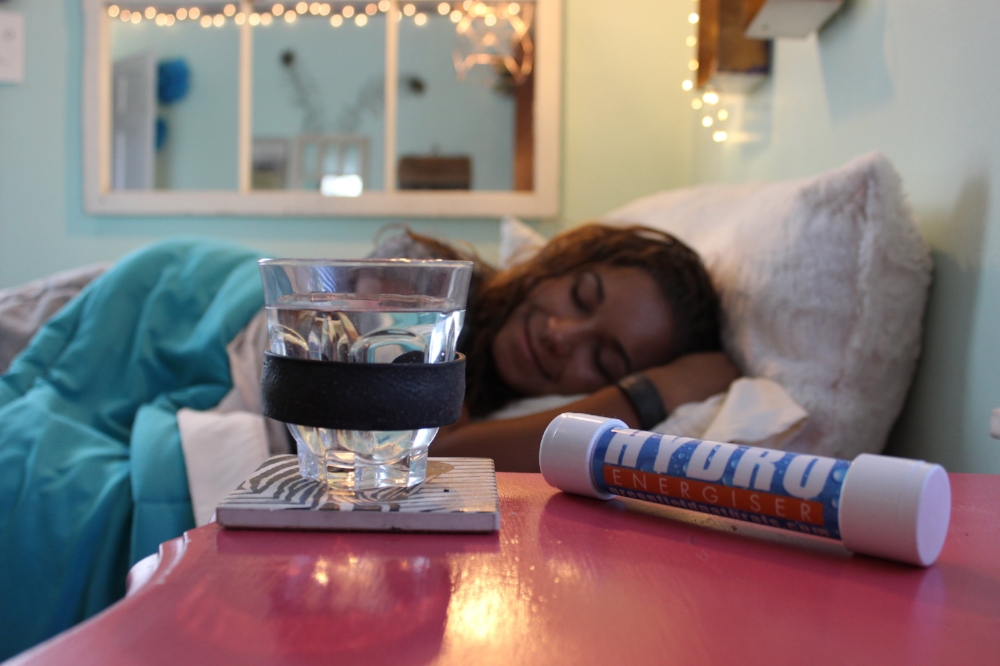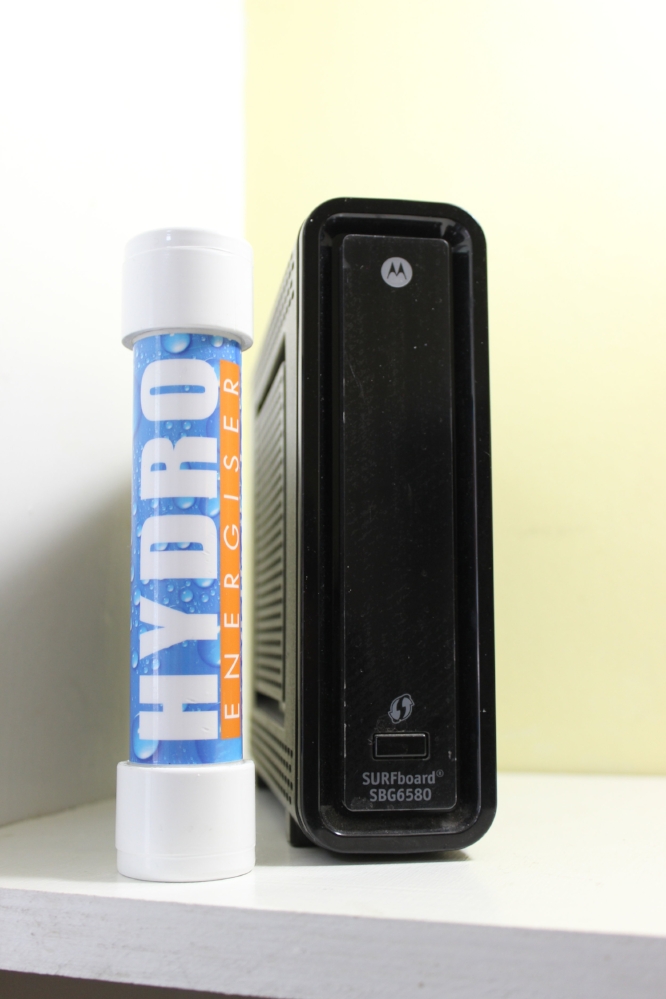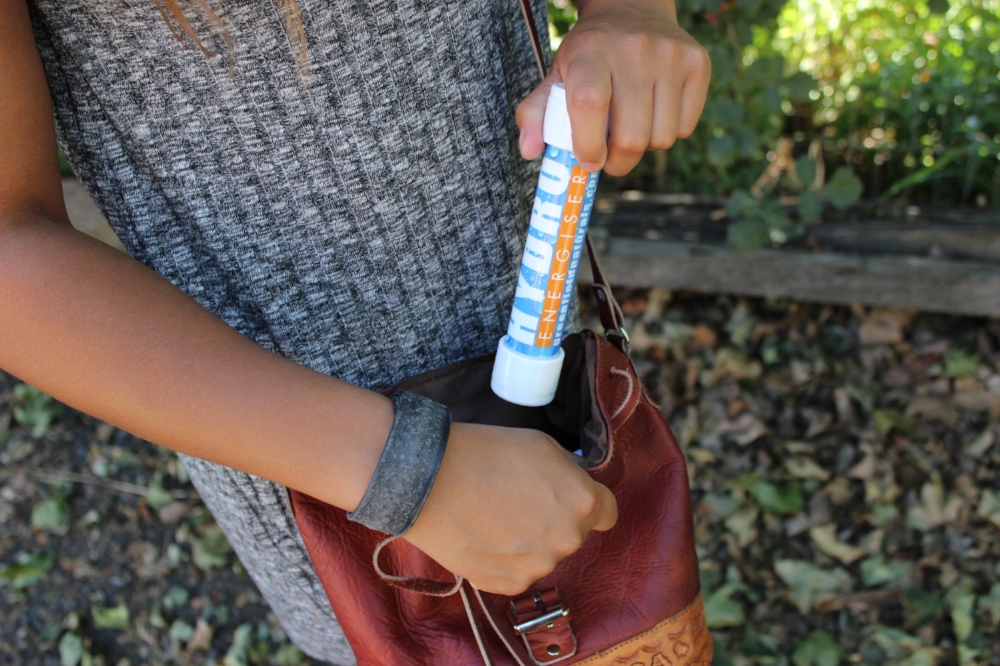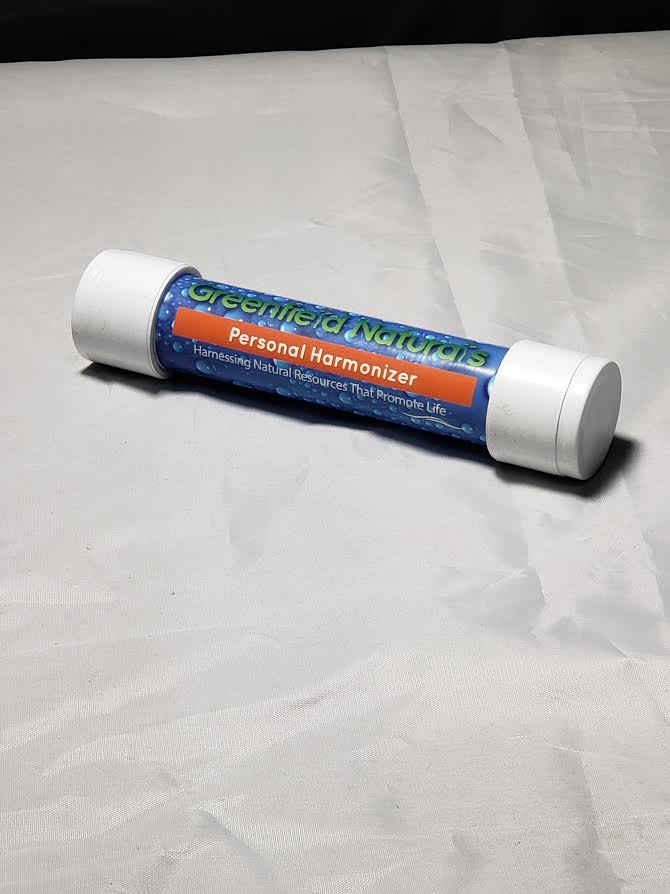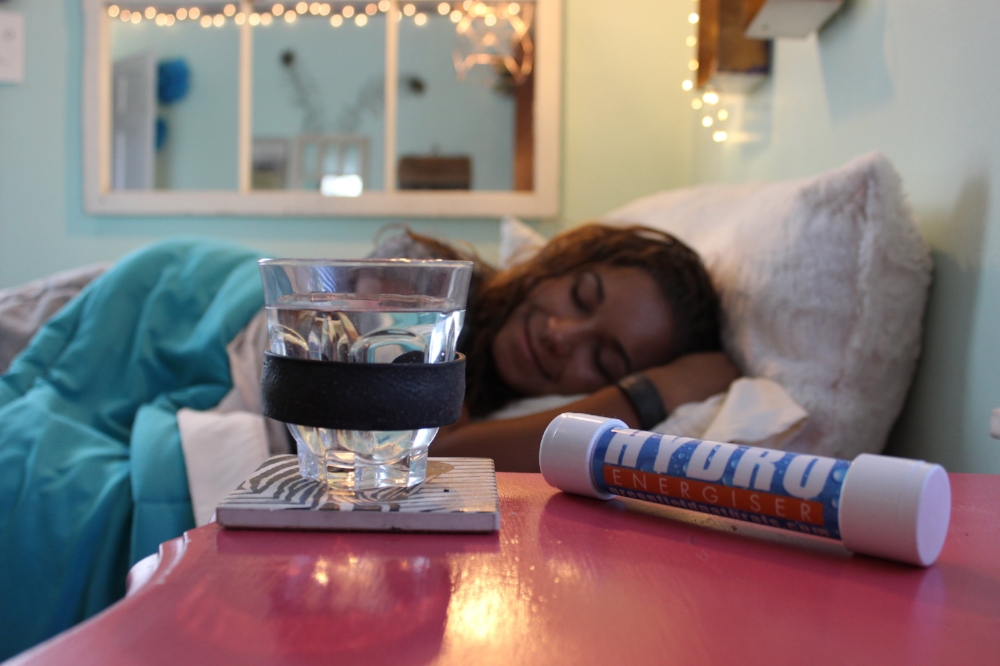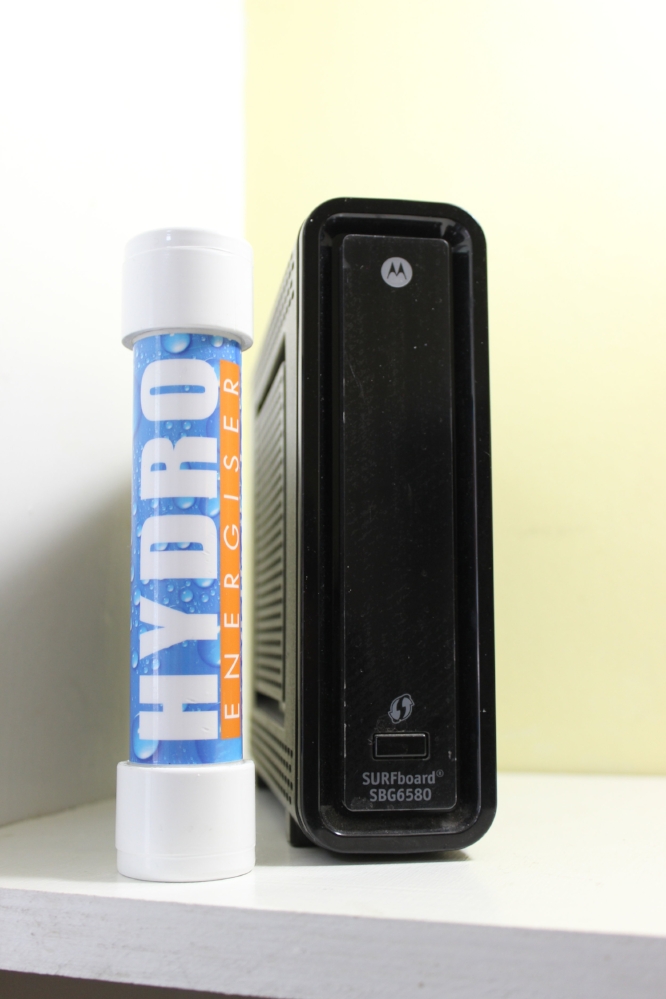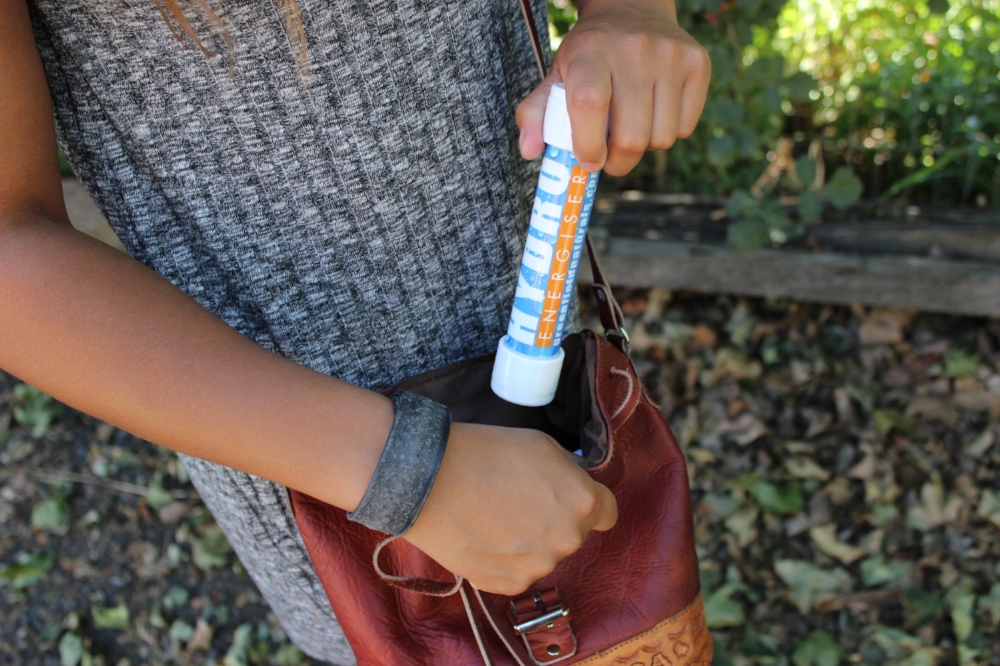 PERSONAL HARMONIZER
Bundle Pack of 3 - $99.00
Bundle Pack of 10 - $300.00
Experience the amazing effects of invisible and subtle natural energies and the difference they can make in your life.
The Personal Harmonizer is sealed cartridge emanating beneficial and natural EMF energies which enhance everything within their field of influence.
The Personal Harmonizer contains a wide array of rare earth minerals in a sealed cartridge.
These natural earth minerals emit photonic energy with surprising results!
Sleep with it

Run with it

Energise beverages

Energize anything!

Don't leave home without it
Designed for permanent placement for the following applications:
Next to your Wifi router

Next to your computer

Next to the electrical panel

On your nightstand

In your fridge

In your vehicle

In your spa or pool

On your water line
Customer Reviews
"I placed the cartridge in the refrigerator next to the milk and this the best-tasting milk I've had since I left the farm 65 years ago. Everything in the refrigerator tastes better. I set it next to a plastic container of well water and the water tastes better and it makes great coffee too. The other cartridge I placed in bed so the wife and I sleep with it close to us. It seems to have given me more energy." — A Satisfied Customer

"I placed a Personal cartridge on my desk at the office where I work and I don't know if it's my imagination but it seemed to contribute to a more peaceful environment and my co-workers appeared calmer." — Peter, Phoenix, Arizona

"I've have been suffering from poor health for ten years and no doctor has been able to help me. To make matters worse, I was recently diagnosed with a tumor on my colon. I purchased one of your Harmonizer Wraps and after wearing it, I can't tell you how amazed I am by what is happening to me. The tumor on my colon has been expelled and I am feeling better than I have in ten years. Praise God and thank you so much for creating this wonderful product. " — Simone Mazique, Texas

"Our water is hard and my landlord wouldn't allow us to install a water softener, so Gary suggested we try out the Harmonizer cartridge. Within two weeks, my frizzy hair was no longer frizzy and the spots on my glassware had diminished. " — Linda, Moscow, Idaho

"I have always had a problem with my humidifier clogging up with mineral deposits. My son put one of those cartridges on my waterline and the problem went away. Now I check it once a month and it still doesn't need to be demineralized. I don't need to use distilled water anymore. Tap water works very well. Don't know how it works, but it works wonders." — Marion J., Moscow, Idaho

"I drive a truck for a living and whenever I'm on the road, the Personal cartridge is by my side. I noticed that I'm not bothered as much by careless drivers and I seem to be calmer. Can't say for sure that it's the Harmonizer but I won't give it up for anything." — Kurt

"In April 2014, I sustained a partially torn bicep tendon from lifting a heavy bag of kitty litter. After four months of rest and frustration with continual pain and limited mobility, I finally realized I needed to see an Orthopedic Surgeon who also happened to my friend. An MRI confirmed his exam diagnoses of a partially torn bicep tendon. He assured me that neither physical therapy or rest would heal the tendon and in time this injury would worsen and my arm would grow weaker. He also told me the surgery would require cutting the compromised tendon (one of two tendons) and that my cost after insurance would be $6,000. To say the least, I was discouraged and not looking forward to surgery. In the meantime, I heard about Gary's products and installed one of his water structuring devices onto my waterline for my house, began sleeping on the mat and wearing a wrist wrap. Amazingly, within a few days, my shoulder had improved to the point where I was able to raft, kayak and unintentionally, (egads!), swim in level 4 rapids. Since using Gary's products, I haven't required pain relievers of any kind and I can say my shoulder is 95% functional with the exception of not being able to do pull-ups and I am now working out with my personal trainer again. I have resumed all activities I previously had been doing prior to my injury; horseback riding, mountain bike riding, hiking plus heavy lifting and hauling which my farm life requires. For a while, I stopped wearing the wrist wrap but slept on the mat every night and after about a month I felt a stiffening of sorts in the shoulder joint. I started wearing the wrist wrap again and within a day the stiffness was gone. Thank you, Gary, for these wonderful products." — Mary, Salinas, California

"I have used the Personal with a structured water device already attached to my water line. The first night I noticed a difference in the taste and smell of the already structured water – an obvious difference. The water from the structured water machine still retained a faint scent of chlorine but since placing the Harmonizer next to my main water line, the water is "bubbly" – like – it leaves my mouth and gums tingly – as if I had just rinsed my mouth in peroxide. This makes me think the oxygen and hydrogen levels have increased in the water. The water is most delicious and my friends and family say the same." — Beth, Highland, Michigan

"Up until about 2 months ago, I always thought that water was just water, until I heard from a one-liner on Ben Greenfield's podcast where he mentioned his dad was doing work on water and that he had his dad's products all over his house. So I googled Gary's site and began to ask questions about this thing he called "structured water." Gary is very knowledgeable and most of all, was extremely patient with me, as he explained and educated me on structure water. Needless to say, I ordered eight Personal cartridges and put them all over my home, from my bed to my refrigerator, my water system for inside and outside of my house, as well as in my shower. The first thing that happened is that I slept better. Amazingly, my sleep apnea and breathless improved the next morning after just one night. Little by little, more energy crept into my life. Now I drink water from my faucet instead of the bottled. My grass and plants outside grow better too. But this is only after a month of using it, so I will most definitely keep you informed. Lastly, I have now developed a great thirst for knowledge about water and recently acquired the book from Amazon called, 'Dancing with Water' which is highly informative as well as very exciting to read. Thank you, Gary, for your knowledge and patience!" — Mark

"As someone who has suffered from chronic pain induced insomnia for the past 10 years, I have always been in search of products to help me attain a restful night's sleep. I have been using the Personal cartridge for the past four months and can say that it has helped me tremendously. By simply placing the cartridge on my nightstand, I now enjoy a deep restful sleep on a regular basis and wake up feeling more refreshed than I have in years. I'm grateful for this truly amazing product and highly recommend it." — Nate, Sacramento

"The Harmonizer cartridge provides relief from pain I oftentimes experience in my gums, back, or my shoulders. I place the cartridge by the location where the pain is most intense and within a few minutes I get considerable relief. Wearing the Harmonizer Wrap has helped keep me in a more balanced state throughout the day and I sleep better through the night. These are truly wonderful items. Thank you Gary for letting God work through you and for continuing to give us such fantastic products." — A. Andrews, London, England

"I am a 51-year-old mother of eight children who has now purchased over twenty Personals placing them all over my home, in my business, (I run a colonics therapy clinic), in my car and in my pool as well as giving them to friends to try out. Here are my experiences with these cartridges:

1. My 85-year-old mother sleeps with a Personal and for the first time in her life, she has been able to consistently get a good night rest. Her chronic back pain has also been alleviated.

2. My husband, a California oil rig worker has endured chronic insomnia for years and now wakes up rested since sleeping with the Personal. He no longer takes pain medication for his muscle soreness.

3. My 13 and 21-year-old daughters are sleeping better and my 13 years old no longer suffers from episodes of anxiety.

4. My 10-year-old son is experiencing easier bowel movements.

5. After placing a Personal in my pool, I've noticed oily residues no longer collect on the tiles and the pool seems to now clean itself. My friends have noted feeling more invigorated with the alleviation of ailments after swimming in my pool.

6. After placing one in the fridge, I've noticed food stays fresher longer.

7. My home seems more peaceful since I've placed a Harmonizer in every room.

8. I own a Toyota Prius electric car and found that after spending a lot of time in my car I would become exhausted, even feeling sick. After placing two Personals in my car, I can now spend all day driving without feeling exhausted or sick." — Sunshine Mitchell, Bakersfield, California

"We love the Personal Harmonizer cartridges! Drew and I have kept one in our bedroom and truly have been sleeping incredibly well. And, I've been feeling really good (you know I have had immune issues) - and it could be due to sleeping better, or just from the Personal, or a coincidence, I don't know!" — Maria B. - San Clemente

"I am very pleased with the result of the Personal cartridge. I bought it for my grandmother who suffers from body aches, bloated stomach, and swollen feet. As soon as the Personal cartridge arrived, my grandmother used it for 10 hours and reported improvement in her condition without medication." — Janish, Malaysia

"Ok, I'm a believer. This tube thing does work. I'm taking fewer sleep aids and sleeping better!" — PJ in Portland

"Since I have slept with the personal next to me at night, I wake up in the morning and my leg pain is gone. I wake up feeling as though I have slept much deeper through the night. I gave mine to a friend to try and she won't give it back since it helps her sleep deeper and wake up with no pain as well. Please send me another one. " — Larry, Moscow, ID

"I bought one (carry it in my pocket), love it, and would like to get more for the home." — John Taylor

"One of my friends and I recently discovered your devices and he bought two and gave me one as a birthday gift. When using the computer even in a good position, I get stressed and the Hydro took away my pain. Yesterday I made a test with fresh orange juice, it tasted good with all the acid as usual and I put the Hydro Energiser next to it and the acid disappeared, it felt so light to drink, kind of sweet, it smelled different and tasted like if it has a new mineral in it. Was totally changed. This product is amazing!" — Nallely Campos, Costa Rica

"Thank you so much for the Harmonizer cartridge! I was having trouble sleeping, I would lay down and just could not fall asleep. I spoke to Gary and he suggested I try a Personal out, so I got one and put it on my nightstand and have found that I sleep way better. I sleep all the way through the night without waking up and feel rested in the morning. Highly recommend this product. Will refer many friends. If you have trouble sleeping I would buy one! I have also tried the wrist band. Works great for sore muscles. I pulled a muscle in my left shoulder and when I put the wrist band on my pain/soreness got significantly better while wearing it. Great products! Thank you so much Greenfield Naturals." — Will, Sacramento

"My 6-year-old daughter, Lena, stole our Harmonizer one night when she heard my wife and I discussing that we thought we had been sleeping better with it between our pillows. She would frequently wake up at night because of scary dreams. She woke up the next day and said "Daddy, I didn't have a scary dream!!" She was so excited. A week goes by and we forgot about it. One night she was getting tucked in and she couldn't find the Harmonizer and was really worried. The next morning my wife walked in and found her hugging the Harmonizer against her cheek. Kids are the ultimate truth serum. I just wanted to share this story about how the Harmonizer has really helped a little 6-year-old girl. My wife and I have noticed a lighter sleep since not using it. We will be getting one for my son and for us soon. " — Shaun Angel, Indiana
We guarantee satisfaction or a full refund.
This Personal Harmonizer is also available in a larger size and is sold as a Water or Pool Harmonizer.
Length - 6"
Width - 1"
Weight - 4 ounces